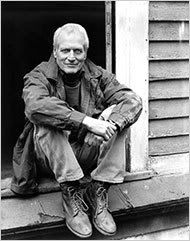 I don't know a lot of personal anecdotes about actor Paul Newman but I know a few things:
As a man of financial means, he
gave back
-- he didn't trumpet what he did but he put his money where his mouth was and raised millions for charity.
He lived under the radar -- yes, in Mr. Newman's youth, times were different and paparrazi didn't camp on celeb's doorsteps (quite as much) but he didn't live his life
out there
for everyone to dissect.
He was married to the same woman -- Joanne Woodward, one of Georgia's own -- for over forty years -- quite an accomplishment in itself and almost unheard of in Hollywood.
He was a great actor. Everyone knew it and he never had to prove it. He just did it.
Quietly.
RIP