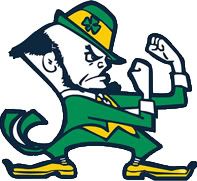 We spent the day in Savannah -- one of my favorite places -- it's about a three-hour drive from where we live -- not too bad -- but enough to make us "old folks" weary going there and coming home in one day. Not to mention sitting on bleachers watching volleyball for most of the morning and part of the afternoon. I need to lose weight but the one place I don't have much padding is my backside!
This was the regional tournament for volleyball -- basically a "two strikes and you're out" kind of deal. They played well in their first match -- they split with the other team, then lost in the tie-breaker. The next match they won but they still ended up in the "loser" category. I swear I think volleyball needs to adopt the Hollywood way --
and the non-winner is
...
Anyway, they lost the third match -- which was their second strike -- and they were finished for the day. I would have liked to see them play on but you get what you get. Honestly, for a small Catholic school -- with a limited pool of players to draw from -- they actually do quite well for themselves. But, like many games, either they're "on" or they're not -- for any specific game, we were never quite sure which team would show up. Today, a pretty good one showed up but they just weren't quite able to make the cut. But there's always next year...
Except that there's not. Well, not for Carrie, anyway. This was the very last
Aquinas Fightin'
Irish
volleyball game for her -- and the three other seniors. So, with many tears -- which had nothing to do with "losing" -- we've ended the season. Carrie served as setter for the last two years -- and she was a very good one. Yeah, I'm her mother but I do know a few things.
Volleyball isn't over entirely, though. In a few weeks, she'll be trying out for the
CSRA Heat
-- a traveling team she's played on for the last several years. So, come late January, we'll be hitting the road again for her last year playing for the
Heat
-- of course, she has to make the team first -- but she will. We've been with the
Heat
for years -- Shannon, my oldest, was on the very first team -- when there was only
one
team -- and they were called the
Augusta Juniors
. Today, there are often multiple teams in each age group so the organization has grown, along with all the girls who have played for them.
So, another last for the last. Carrie's last high school volleyball game. I have to admit I teared up a bit myself.