I'm not much of a Christmas person -- I don't like the whole "I have to do
this
...and
this
...and
this
..." I'm more the one-task-at-a-time type so the Christmas season can really overwhelm me if there's too much being hurled at me at once. Compared to last year, though, when I was consumed by grief (over the unexpected death of a dog), this year is better by leaps and bounds. However, there has been that small matter of having my house painted...
But, on the bright side...
Not only does fresh paint make things look newer and cleaner but the colors have turned out great. I went with a similar color in the hallways but now it's more grayish than greenish. I painted the kitchen area a light blue -- I was a little worried about that but it looks great with my collection of blue & white plates. The den had the biggest change -- a rose color before, my intention was to keep a pinkish tint only lighter -- somehow, though, when all was said and done, it ended up being a peachy/creamy color -- and somehow that color actually looks good with the furnishings in the room.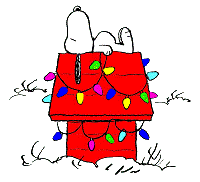 More good news is that Neville is seeing out of his injured eye. We still don't know what caused a trauma like that but it was pretty bad. Last week, he definitely couldn't see out of it. At his check-up, the vet said he may not have full vision in that eye but, if not, what would be affected would be his night vision -- and since he's sprawled in the bed at night, it hardly matters.
What else is good around here? Well, the work on the house is mostly finished (with one more thing to be done but it's
under
the house so shouldn't be a big deal). I've still got a lot to get straight but somehow I will and, if I don't, it's not like the Queen of Sheba is joining us for Christmas dinner. The Queen Mother (as in mine) will just have to get over it.
I haven't had much chance to shop due to the work going on around here. I've done a lot of shopping online but I headed out today and hit four different stores as quickly as possible. I didn't buy a whole lot but I got a few stocking-stuffers. Still trying to think of something to buy hubby -- very, very difficult. I do have one thing for him but that's about it -- he, on the other hand, tends
to go all-out for me (because I'm easy!). I am trying to be a joyful receiver but it makes me feel a bit crummy that I can't return the favor -- unless I buy a bunch of stuff he wouldn't care about or ever use -- and I don't like doing that, either. And, by the way, his
bi
rthday
is in January -- so it's a double whammy as far as gift-giving. And
he'll
be 50 -- so nonny-nonny-boo-boo.
We got the furniture moved from the old dining room to the new one and tomorrow my new table arrives for the kitchen area -- I haven't gotten a new rug or chairs yet for that room but I will. I hear they have great after-Christmas sales. Of course, this year, they were having pretty good
pre
-Christmas sales, too. Of course, none of that
sale
stuff was on anybody's list. Let's face it, if you want a
North Face
jacket, you're gonna' pay, no matter what or when.
And, last but not least, here's the biggest and best bright side of all...